We are delighted to announce another of our fabulous designer weekends and we are having another Justin Alexander Designer Weekend Nov 18
We will have the full collection of Justin Alexander Wedding gowns available on the 3rd and 4th November  2018 for you to view. Join us and celebrate finding your dream dress with Prosecco and cakes we are thrilled to be part of your journey.
This season Justin Alexander designers focused on featuring rich fabrics and luxurious materials combined with elaborate handcrafted beading to make every bride feel confident, sophisticated and glamorous.
The Justin Alexander Spring/Summer 2019 bridal campaign continues to focus on celebrating love with family, friends, and local influence, this year on the French Riviera. We created a scene that brides could imagine themselves in, as we enacted a real wedding in the South of France, attended by relatives and close friends.
This season Justin Alexander amps up the classic, refined, and timeless feel that it is known for. The collection features a range of styles and silhouettes allowing every bride to be herself on her wedding day.
The Spring/Summer 2019 collection takes art deco beadwork to the next level with elegant silhouettes and unique patterns.
Jazz age styles are a sensual nod to the 20's and 30's and complement the collection beautifully, as does 1950's preppy chic styles.
Barely there' gowns add an exciting element to the collection, while modern clean styles are edgy yet sophisticated.
Hand-crafted details to create elegance with a touch of old Hollywood glamour.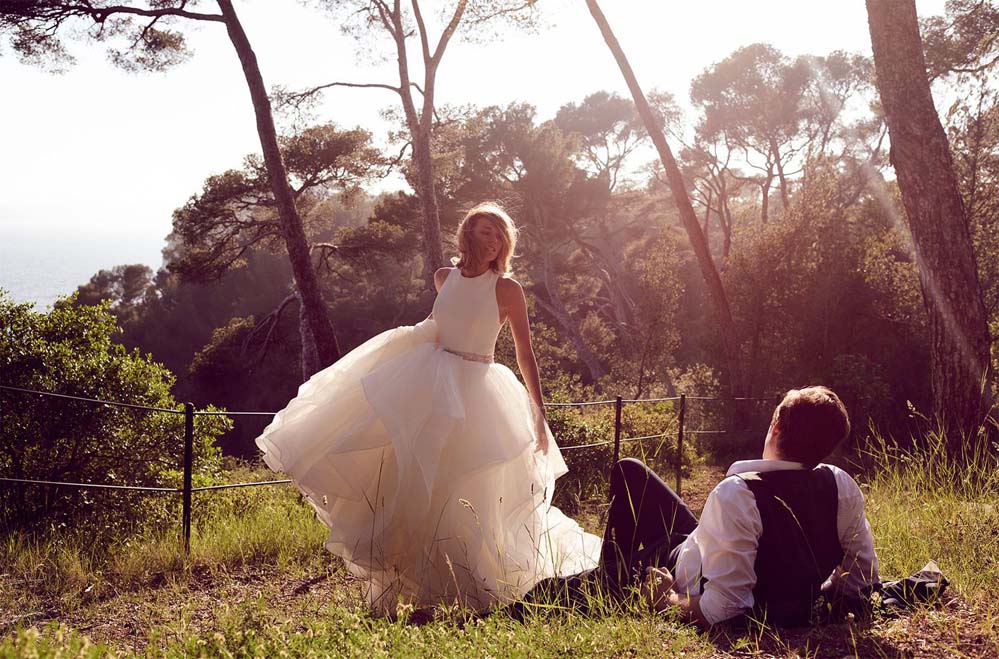 Book Your Appointment today!