Come to our boutique for our Lillian West Designer Weekend October 2018 a fabulously sexy event.
Event will be on 20th to 21st October 2018
The Lillian West SS19 collection is a boho lover's dream. Inspired by the carefree vibe of Ibiza, these gowns are laidback and chic, lightweight for breezy warm days and balmy celestial nights, and effortlessly sensuous for the free spirited bride.
Discover Lillian West's eagerly-awaited ss19 bridal collection. Chic and lightweight styles for breezy warm days and balmy celestial nights inspired by the effortlessly sensuous and carefree spirited bride. Complete with airy a-lines, celestial fit and flares and light laces this collection is the perfect blend of romance and style. Become even more captivated with this season's collection through an intimate look into the private moments of a newly married couple.
The Lillian West SS19 campaign pushes the envelope further than any bridal brand has done in recent years. This season get a little closer and take a look at a newlywed's intimate wedding day.
Shot on location in the south of France, this campaign continues the natural, overgrown, organic feeling of past Lillian West campaigns.
The chemistry between the bride and groom is palpable due to the almost voyeuristic way the campaign was shot – giving a glimpse into the private wedding moments of a new couple.
We play up the European sexuality with bedroom scenes and even semi-nude photographs.
Immerse yourself in Lillian West's sensual boho wedding dresses. These styles are truly intoxicating.
Patchwork details. Unique lace. Thrilling trims. Eclectic styles created especially for you- the offbeat bride to be.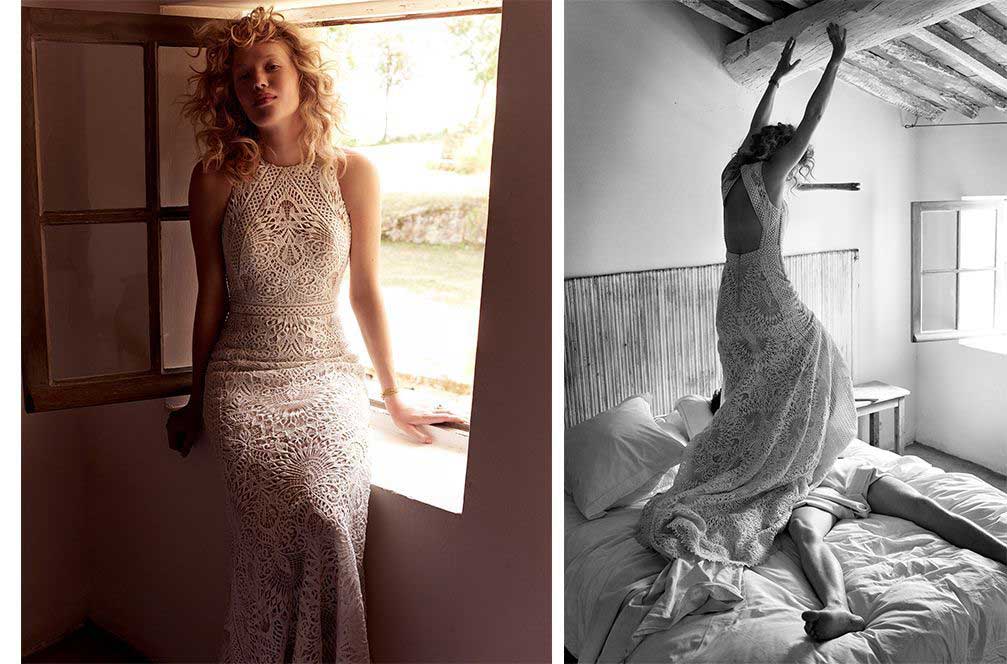 You're intriguing, daring, romantic, and live with passion. Find a Lillian West bridal dress that mirrors your free spirit.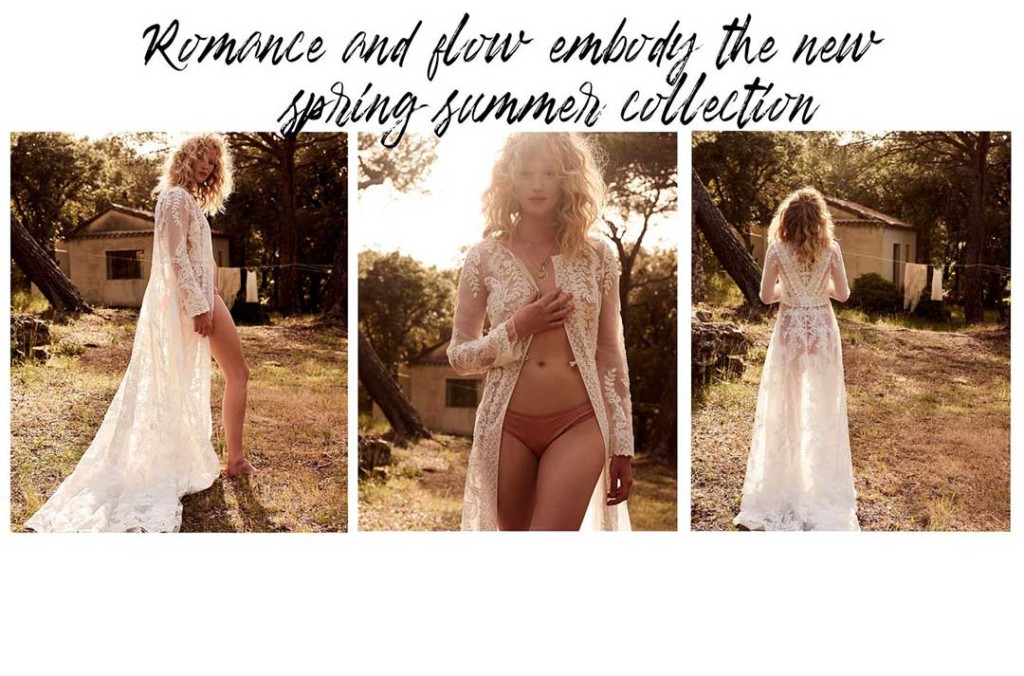 Please get in touch if you would like to try on bridal gowns from this stunning 2019 collection