SUIT UP
with Mia Sposa Grooms
PREMIUM DESIGNER GROOMSWEAR THAT CAN BE STYLED TO PERFECTLY MATCH THE BRIDAL PARTY COLOUR SCHEME
Recommended Suits
You just can't go wrong with one of these timeless classics.
BOOK A FREE TRY ON
Choose your perfect wedding outfit with our Free Try On Service for Grooms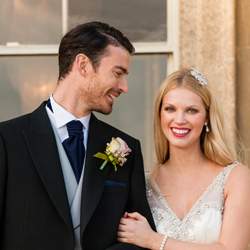 Bring your vision to life. Pick your suit, waistcoat, neckwear, shirt and accessories from our extensive collection.
Take a look at our Menswear price list, Packages start from just £49 for a two-piece suit or £80 for full package.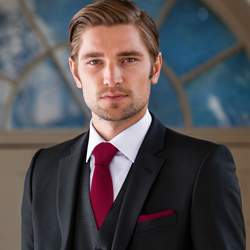 Planning your groomswear is going to be really difficult, right? Wrong. Here's how it's done in five easy steps.
GROOM GOES FREE
Hire 6 or more outfits and get your Groom's outfit FREE