See toddlers run riot in our usually pristine Newcastle bridal boutique
Tommee Tippee put their 'leak-proof' cups to the test in the hands of lots of mischievous toddlers in nail-biting advert.
Toddlers from around Newcastle area were allowed to run riot in our usually pristine Newcastle bridal shop with juice cups, all for a nail-biting 32-second worldwide advert.
The Newcastle-based baby accessories company have released their video of the tots running around, among our beautiful designer wedding dresses, with juice-filled sippy cups, to put their 'leak-proof' products to the test.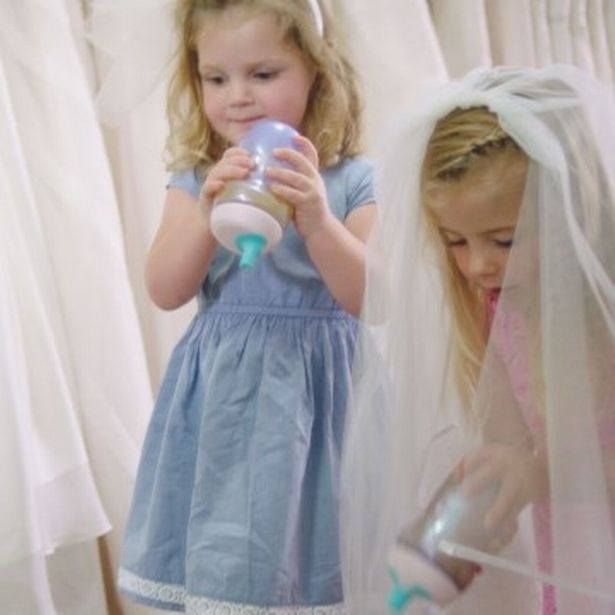 Tommee Tippee have dubbed the video a 'one-of-a-kind experiment', after they allowed 12 'mischievous toddlers' to run amok in the Newcastle-based store, Mia Sposa Bridal Boutique.
The video shows little children running between neat clean white wedding dresses and crawling under the sofas all with bottles filled with red and orange juice, despite the store housing unique one-off dresses and designer pieces worth almost £2,000.
After placing her valuable stock under such risk, Joy Dowell the owner of the Blandford Square boutique, said: "It is not the norm for us to let a group of toddlers have free reign to run around the boutique! Tommee Tippee is such a trusted and well-loved brand up here in Newcastle though – we were confident that the cups would live up to their claims, and they did. No spills and no expensive dress mishaps!"
According to Tommee Tippee's survey of 711 parents, average household damages for toddler drink spillages range between £100 and £500.
Nicola Boughen, UK Product Manager at Tommee Tippee, said: "We are so confident that our sippy cups are leak-proof when used properly, that we put them to the ultimate product test, letting toddlers with cups full of liquids run amok in a premium wedding dress boutique."
We think everyone involved including the children had a great day and it did not take too long to clean up the mess afterwards!